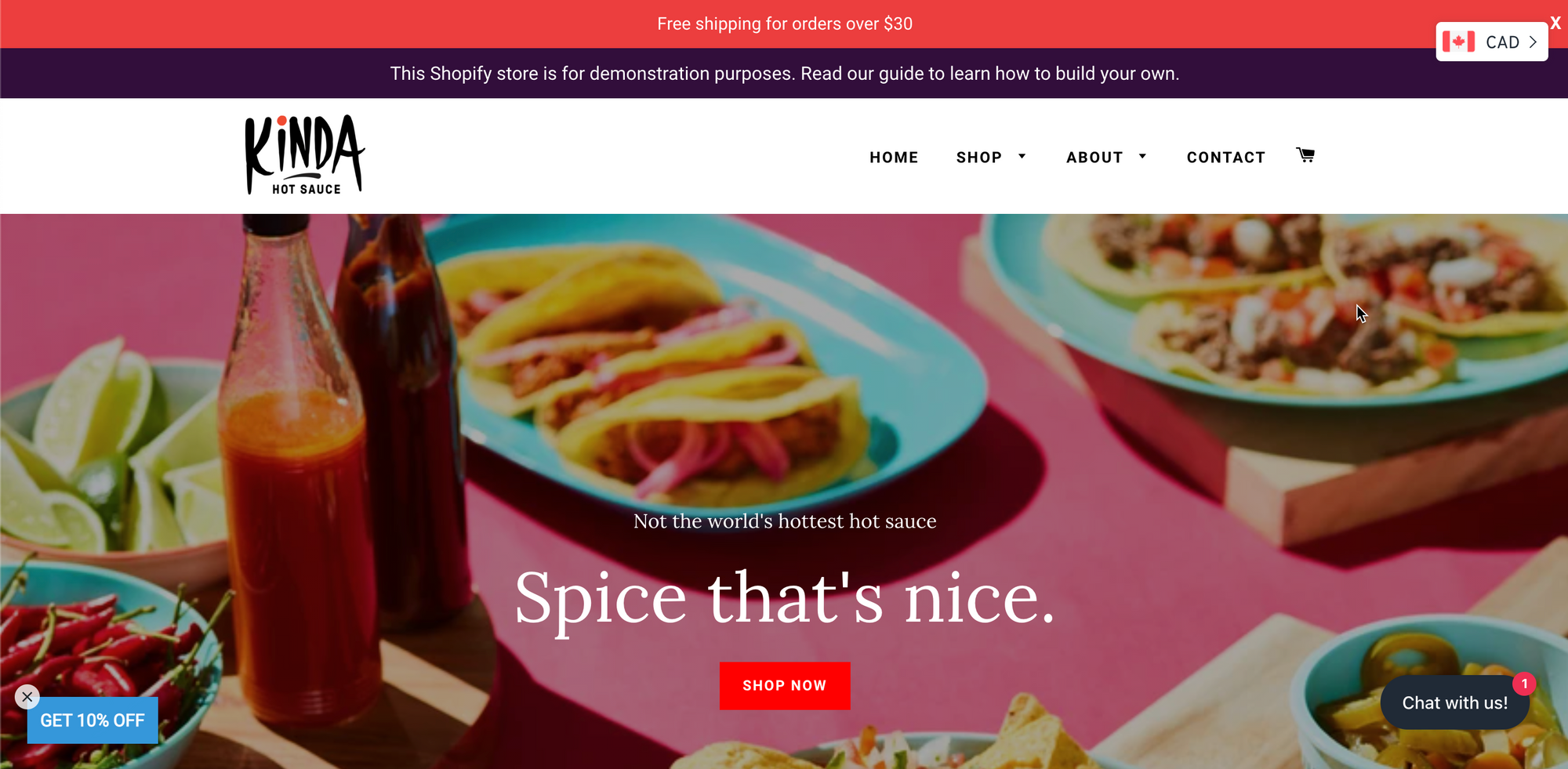 I've produced over 100 pieces of content over the course of my career, for consumer, small business, and enterprise audiences, from long-form SEO-driven articles to infographics to social media posts to thought leadership essays to product announcements.
Instead of a boring list of links, I've organized my portfolio to showcase the range, results, and resonance I'm capable of as a creator.
My philosophy: Create with an opportunity, audience, and plan in mind, but don't forget the heart.
Long-term assets that create quality customers 📈
I like to make content that will be valuable in the long term, always considering shelf-life and "always-on" distribution beyond SEO when I come up with ideas.  
My store setup guide for Shopify is the best example of this.
Shopify's help documentation provides step-by-step store setup instructions, but I saw an opportunity to create a comprehensive resource that showed off how to bring a realistic business idea to life on Shopify.
I came up with a cheeky mild hot sauce brand, including products, SEO opportunities, pricing strategy, and all the pieces a new merchant would need to consider. I worked with a talented designer on the branding and product mockups, and built the demo store from scratch myself, along with a step-by-step guide and in-line tutorial videos to accompany it.
🔥
Result: Generated 700+ new customers in H2 of 2020 and secured a top SERP result for "start an online store ". The demo store was repurposed for ad creative, YouTube tutorials, blog posts, etc., and is linked prominently as a great resource for setting up a Shopify store.
---
Demand gen that delivers "aha!" moments💡
I covered many different beats for the Shopify blog but focused largely on demand generation by identifying untapped opportunities to attract potential customers.  
My best example is a network of content I worked on that focused on business idea inspiration to attract aspirational entrepreneurs, the largest potential audience for Shopify.
Each piece was mapped to an SEO opportunity, but written to convert search intent into buying intent. Every single one ended up ranking very highly for their target terms (thanks to Shopify's strong domain).
This cluster proved effective at lead generation, but I also followed it up with a lead magnet called The BIG List of Business Idea to capture subscribers from the thousands of daily sessions each piece of content was bringing in.
🔥
Result: Each piece I contributed to this topic cluster generated 300 to 1000+ views a day, and collectively earned several thousand leads in H2 of 2020. Two of these articles focused on an under-covered Shopify use case and together generated over 2,000 customers in 2020—which I can attribute at least $130K in subscription revenue based on 180-day retained active merchants.
---
Educational content that's both fun and useful 🥳
Great educational content is in-depth, original, and, most important, fun. When every topic seems to be saturated with coverage, this is how I rise above today's table-stakes of "in-depth content".
I love diving into topics and exploring them with unfettered curiosity. I conduct interviews with experts, go down research rabbit holes, and often roll up my sleeves and get my hands dirty to find compelling angles or create original examples.
Whatever the topic, I push myself to deliver what my target audience is really looking for every single time.

🔥
Result: My most-visited article generated over a million sessions in 15 months. Others have been shared by public figures such as Alexis Ohanian (Serena William's husband), Bruce Croxon (former Dragon's Den), Romany Malco (actor and rapper), and niche industry influencers.
---
Product marketing that builds HYPE 🔥
I supported a number of product launches during my time at Shopify, from introducing new sales channels to standalone products like virtual employee Kit. For me, good product marketing content gets customers excited and potential customers interested by finding the right narrative.  
The best example of my product marketing and thought leadership work was my work with Shopify's AR/VR product line, planning and ghostwriting content that would tell the story of this exciting new technology.
I worked with multiple stakeholders, including product managers, designers, and featured customers to shape the narrative throughout the staggered launch of Shopify AR and 3D model support on product pages.
🔥
Result:
Twitter was abuzz
about these launches. You can see from the comment sections on these posts that Shopify merchants were excited too.
---
Entertainment that catches the right attention 😂
I've always loved writing and producing comedy, whether managing a Facebook page, writing plays, filming YouTube sketches, penning satirical articles, or just clowning around on Twitter.
All that practice has turned "making people smile" into a skill that gives my content a flavour that's rare in B2B.
Side projects that taught me 🛠
I don't aspire to be "just a writer" or "just a marketer". I want to be someone who can solve a wide variety of problems.
Side projects are a key part of my own development to this end, and I think they're worth including in my portfolio.
I've used these projects to try out various marketing channels, from Facebook advertising to organic Instagram marketing, and expose myself to new skills outside of content writing, like coding, design, community management, and more.
Lumo Shoes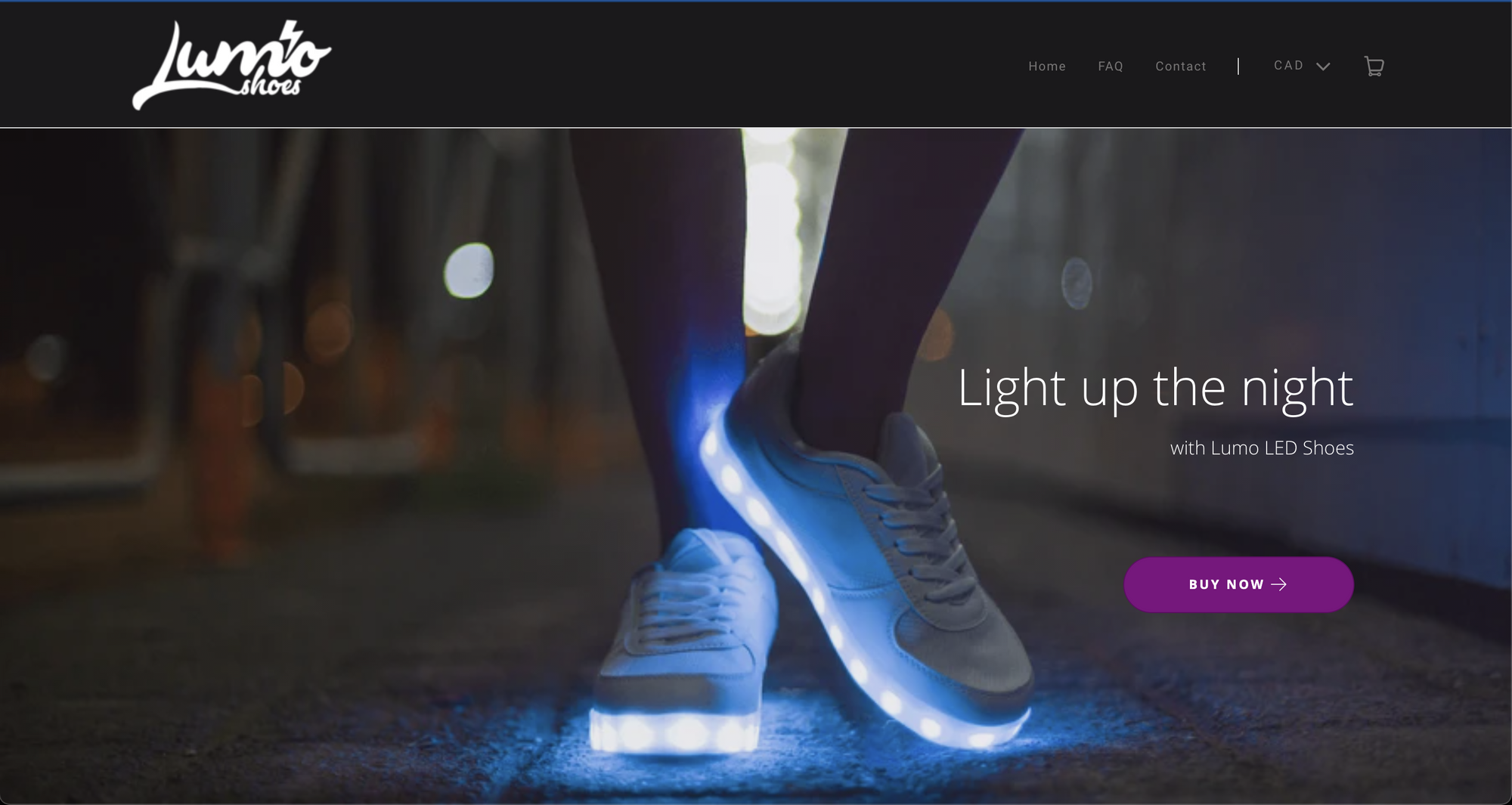 When I was working for Shopify, I noticed a growing trend in Google search volume for "LED shoes", which would spike in summers with EDM music festivals.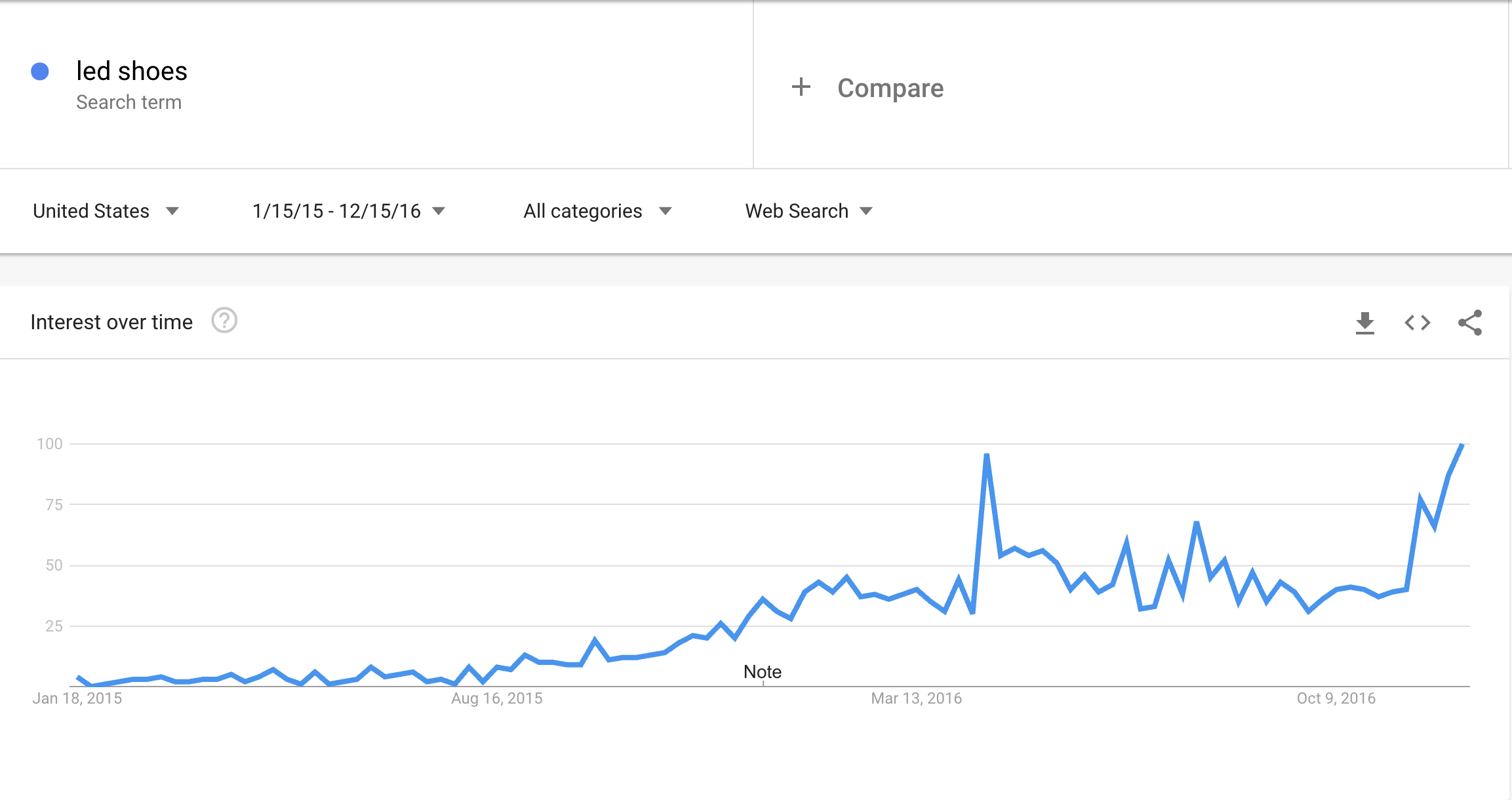 So I created my first online store dropshipping LED shoes to EDM festival-goers. It was a good excuse to learn how to use Shopify.
I only made about $600 (after spending $800) in the span of 2 months, but learned a college tuition's worth about paid advertising, Instagram marketing, store design, and scrappy marketing tactics.
The experience levelled up the content I made going forward for Shopify's audience of aspiring entrepreneurs.
The Tumblr Poet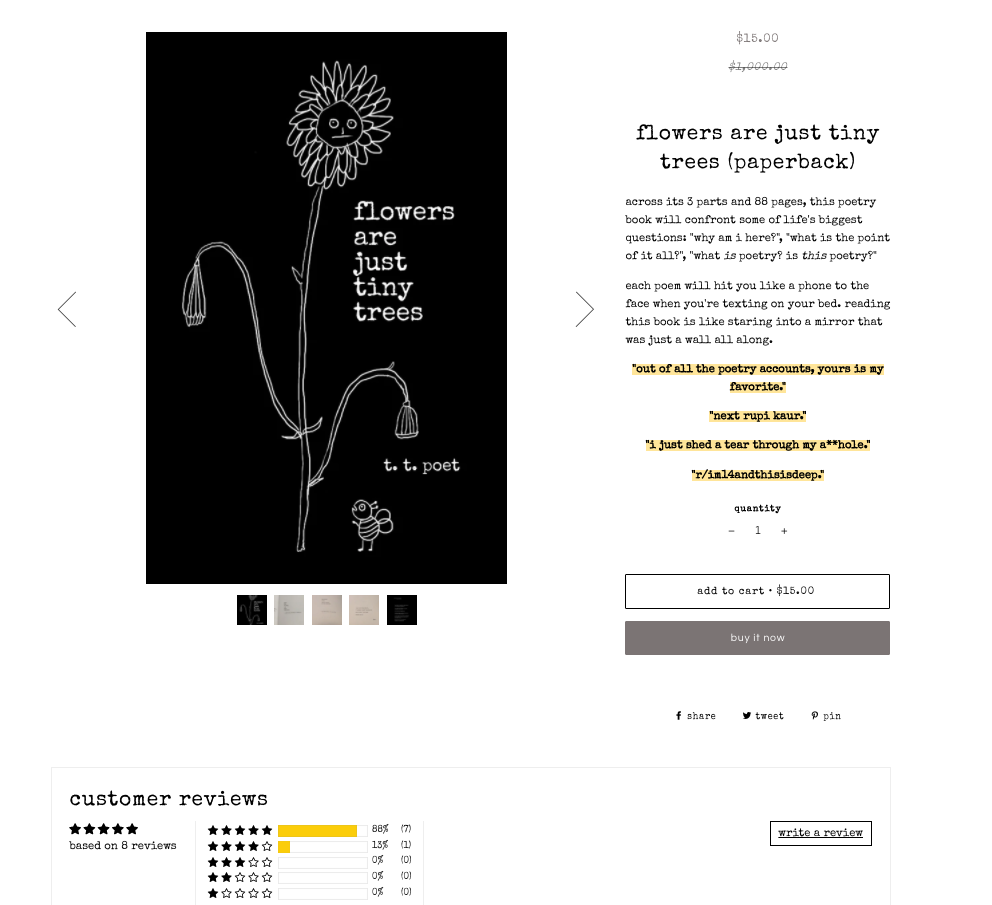 I once started a satirical poetry account on Instagram as a joke that kind of ran away from me.
I grew a small-but-engaged audience of 4,000 from scratch and then developed a print-on-demand poetry book that sold over 100 copies, almost all organically.
I wrote a case study, which you can check out for the full story.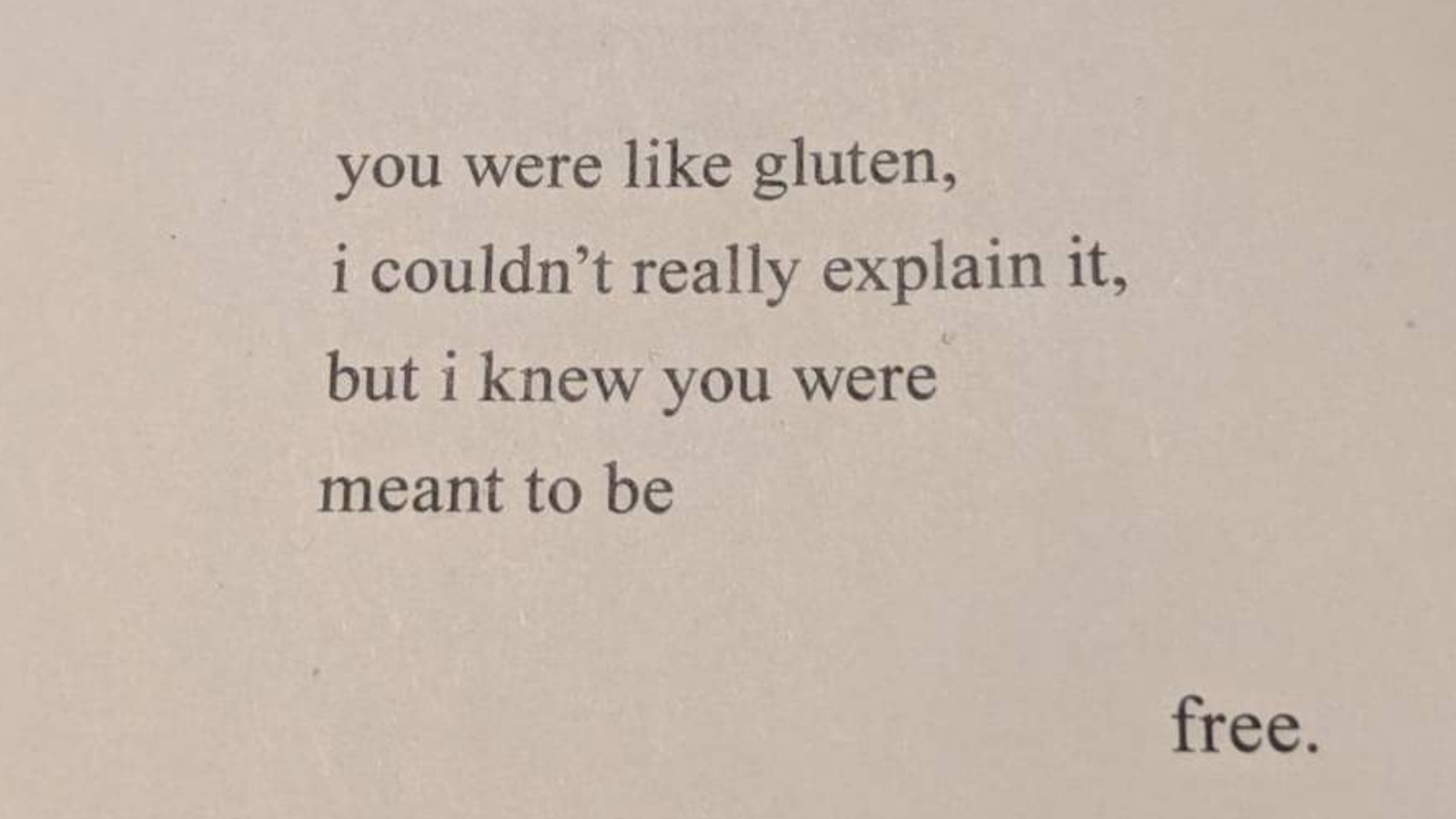 Coding projects that I've tinkered on 💻
I always say that a blog post is just a container for code—words just happen to be the typical contents. That's why I decided to learn a bit of HTML, CSS, and JavaScript, so I could add a whole new dimension to my creativity.
Here are some of the coding projects I've been tinkering on.
Percentage Change Calculator
I constantly forget how to calculate percentage change at work. So one time, instead of spending 5 seconds googling it, I spent 5 hours building my own instead.
I used this project to learn how to take in inputs from a user, loop through if/then statements, and manipulate the DOM to render the output.
Random Starbucks Order Generator
I was in line at Starbucks one day and someone was taking their sweet time deciding what to order. That was the inspiration for this little tool I made to practice using arrays and string interpolation in JavaScript.
It spews out disgusting order ideas most of the time. But occasionally gets it right...
😉
If you enjoyed my professional writing, you should definitely
subscribe to my blog
for my personal writing—humour, essays, short stories, and whatever I feel inspired to write.